We say Russia – you say what? There's countless of associations except perhaps for musical. At least not since the classic masters like Stravinskij and Tjajkovskij ruled. And no, the guy who won the Eurovision song contest doesn't count. Neither does the Buranova Babushkas or Pussy Riot. But we've found true Russian magic and devoted this program to everything you never could guess was made in Russia.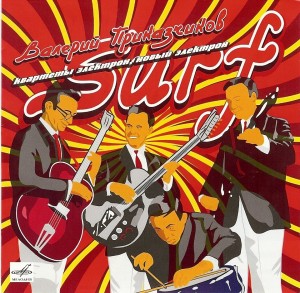 Like the fact that the first wave surf music was actually recorded in Russia in the 60's and was called Electron or Elektron-depending. Solid melodies and more bouncy poppy than the native surf that came out of the US the same period. The tunes from Valery Prikazchikov's Electron Quartet and Messer Chups are packed with surf drums and samples from odd sources like jazz, east European animation soundtracks, and American B-pictures. Topped with guitar solos and theremin.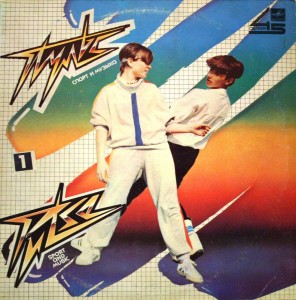 The 80's electro aerobics generation made an impact Soviet-style  with a series of records called Pulse with artists like A. Rodionov & B. Tikhoniov.  And there's a perfectly reasonable explanation why the even produced the record. In true Soviet spirit :
"Physical exercise to music can greatly help to organize rationally our work and rest. Both musical and human motion rhythms may be classed as 'functional', with an essential influence on Man's health and productivity. The present record is a joint venture of the Melodia sound-recording firm and the USSR Sports Committee, first in a planned series under 'Pulse' heading meant to emphasize the vital importance of physical culture.
Lubov Bogdanova,
International Master of Sports"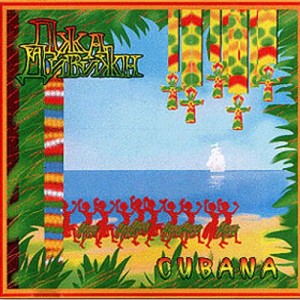 And every country (almost) must have a Rastafari movement. Jah Division is f the first Russian Rastafarian Reggae group with frontman Gerbert Morales the son of Leopoldo Morales, Cuban prominent revolutionary and National Hero of the Republic of Cuba who lost his life in Bolivia together with Che Guevara. Jah Division adopting the Rasta Ideology and giving rise, and praise, to the Russian Rasta movement. Respect.
But nothing beats this though. Pure nationalistic Soviet kitsch meets Bollywood-dancing  tribute to the biggest thing there's – sport. Estonian Tõnis Mägi's performing the official Olympic song Olimpiada 80 for the 1980 games in Moscow and made it a symbol of it's own.
Ajvar's Russian playlist
Alfred Schnittke – Po Raduge
Apelsin – Toska
Grammofon – Fix
Gruppa Valentina Badiarova – Dialog
Kvartet Elektron – Posmotri
Alexander Zatsepin – Tanets Robotov
Alma – Pouyshaya Guitara
Raduga – Rassvetaet
Gunarz Rozenbergs – Disko Roze
Argo Diskophonia
Alexandr Katenin – Cappuchino
Osinski Ensamble – Safari
A. Rodionov & B Tikhoniov – Budilnik
Krasnye Maki – Byloi Proshlo
Forum – Davaite Sozvioncmia
Chervona Ruta – Chicheri
Via Gaya – Amar Yar
Muslim Magomaev – Gorod Muy Baku
Grupo Quadro – Citadelj
Teitsuits Makacinas – Disko Muzika
Tõnis Mägi – Olimpiada 80
Dzeltenie Pastnieki – Meness Deja
Cherivni Gitary – Kalina
Alexendr Zatsepin – Tanets Shamana
Andrey Petrov – Party Music
Via 75 – Orovela
Jah Division – Cuba Cubana
5'Nizza – Jamaika
Sam – Eto Bilo Tak
Sam – Revolucija
Lesikov 16 – Penetrator
Igor Chernjavsij – Begstvo Iz Moskva
[podcast]http://ajvar.se/program/Ajvar_20121202.mp3[/podcast]