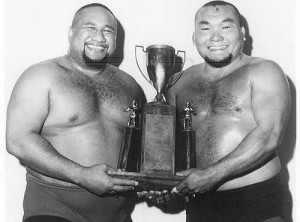 The third show for this season we dedicate to the unbelievable party that happened the week before when Gusto and Mengão guys rocked Morfar Ginko place.
Sweat, tears and dance even after the bouncer threatened to kick us all out. We dedicated these two hours to you that where not able to attend. 2 hours of pure love from basement in Stockholm packed with finest tunes from Brazil that you will hear. Remember, this was just a warm up. We saved the best part for another time.
You'll need to continue coming here to get it 🙂
If you need to know the name of one of the tracks just post a comment here and we will do our best to give it to you!
[podcast]http://www.ajvar.se/program/Ajvar_20130324_GustooMengao.mp3[/podcast]
Happy Easter and Pesach to you all who celebrate it.