Episode 47: Let's cover them all
It took more than a decade but we finally did it. The show of all shows. The cover theme. And we got them all including David Bowie, Nirvana, Shaft, Michael Jackson, Metallica, Bill Withers, Steve Kekana, and 50 Cent. Some of it smooth as silk, some a little more strange and some totally wacky. Lots of back beats but also bits of Latin and Yugo disco.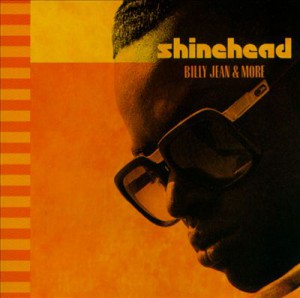 And, of course, there's the Hotel California this time in an Australian ska and jazz fusion version by Cat Empire. Magic or disaster once made can transform into something else of the same. Let's do it all over and over again.
Seu Jorge – Life On Mars
Cat Empire – L'hôtel De Californie
Shinehead – Billie Jean
Little Roy – Very Ape
Little Roy – Come As You Are
The Professionals – The Backstabbers
Dreadsquad & Blackout JAmaica – A Girl Like You
The Soulfantastics – Ain't No Sunshine
Leo Martin – Ima Vremena Za Ljubav
Joe Bataan – Shaft
George Benson – El Barrio (In The Ghetto)
La Charanga 76 – No Nos Pararan
Sonido Apokalitzin – Rocky Theme
Amrals Trinidad Cavaliers Steel Orchestra – 90% Of Me Is You
The Bacao Rhythm And Steel Band – Pimp
Anita Hirvonen – Ihanaa Elämää
Nada Importa – Nothing Else Matters
@ajvarradio