Episode 48: The sweetness and the bad beats

Sometimes an Ajvar hour is very structured and themed. But mostly not. This time starting in a relaxed mode highlighting one of the most beautiful voices the world has ever known. South African Letta Mbula:s Nomalizo from the 1983 album In The Music……The Village Never Ends is not only oh so expensive but also worth its price.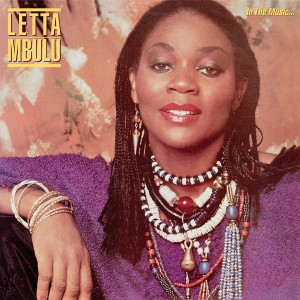 The second part however is all about beats, so good and captivating that they kept us quite while the mix went on. From Senegalese 70:s Fangool, Brazil classic Willie Colon Captain Planet mashed up to Moroccan Gnawa music and our favorite Congolese electric likembé bazombo band Konono No 1. Enjoy the diversity. And the silence.
Painel De Controle – Relax
PS Edits – Tantsuy (Dr Cuts Edit)
Pasteur Lappe – Na Real Sekele Fo Ya
Letta Mbula – Nomalizo
Myriam Makeba – Toyota Fantasy (John Bryan Edit)
Le Sourouba De Louga – Bour Sine
Renegades Of Jazz – Pounding Song
Rockwell Fukino – Coast To Coast
Fangool – Mariama
Carlos E Maffalda – Chega
Willie Colon – Ya Llego  (Captain Planet Remix)
Alma Negra – Ramboia
Valda & Soulful Train – Muevete (Norty Cotto Remix)
Innov Gnawa – Toura Toura
Celia Cruz – Herencia Africana (Branko Remix)
Konono No 1 – Nlele Kalusimbiko
Khun Narin's Electric Phin Band – Long Wat
@ajvarradio