Episode 52: The Midsummer night madness mix
Tropical heat, blazing sun and endless lazy days by the sea. Or, thirteen degrees, heavy rain and left in the city struggling. Despite what kind of Swedish summer ahead we've the ultimate summer soundtrack mixed and mashed up for you.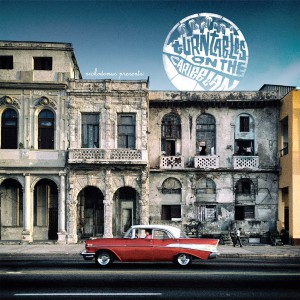 Put on your sunglasses or raincoat and start dancing to Mumbai Disco Sensation, Latin house, Turntables on the Caribbean, Brazilian Shakedown, Real Nice beats and lots of clap clap. Summer is officialy on.
Joe Driscoll & Sekou Kouyate – Tamala
Unozbeck & Venturi – Mumbai Disco Sensation
William Onyeabor – Why Go To War
Carrot Green – Ponto Gira (CG Original Mamba Mix)
Timboletti – Markovic (Original Mix)
Real Nice – In Africa (ItaloBros Remix)
Valda, Soulful Train & Norty Cotto – Muevete (Norty Cotto Remix)
Innov Gnawa – Toura Toura (Mr Assisters Assisted Version)
Hataah – Marduk (Original Mix)
Celia Cruz – Herencia Africana (Branko Remix)
Pablo Fierro & Deep Square – El Día De Mi Suerte
Esnard Boisdur – Soufwans (Frankie Francis & Simbad Remix)
Ihsan Al Munzer – Jamileh
International Soleil Band – Ta Lassa (Hide & Smile Edit)
Rafael Aragon – Shâamaàn (Tribilin Sound Edit)
El Bu'ho – Tecolotin
Señor Chancho – Cúmbia Espacial
Gilberto Gil – Umeboshi (Gerra G Edit)
Mehmet Aslan – Baladi
DJ Jigue Y Tumba Francesa La Caridad De Oriente – RIVE
Toni Bassi – Mabel
Listen to all broadcasting at Radio Skanstull Mixedcolud
#radioskanstull
@ajvarradio