It's the season final, it's almost christmas and we couldn't care less. Bout christmas. But we know we have to please the crowd and do our best to provide a holidaymode. No song in the entire wold does that more than Freddie McGregor's Ire Christmas. Hereby elected the greatest christmas-song ever.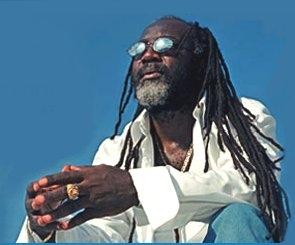 Freddie McGregor wish you a irie christmas
For a perfect season final a gust is in place. This time DJ Ebou visited Ajvar with a bunch of fantastic afro-japanees-persian-swedish-italian tunes. Like the sweet song by Polish-German musician Holger Czukay's Persian Love. Czukay's trademarks is the use of shortwave radio sounds and involving the painstaking cutting and splicing of magnetic tapes. The result is pure guitarmagic. Bandname of the week is Sandi And The Sunsetz, a  Japanese technopop-band that collaborated from 1979 until the 1990s. The song Kingdoms Without  Corners could rock the screamiest baby to sleep.
Jacob Miller – We Wish You A Ire Christmas
Chale Brillante Y Sus Gambino – Prisionero Eu Tu Brazos
Boutaiba Sghir – El Familia
Salma Agha – Come Closer
Ryuichi Sakamoto & Yusso N'Dour – Diabaram
Bappi Lahiri – Yaad Aa Raha Hai
Fatala – Soisisa
Holger Czukay – Persian Love
Amayenge – Chibuyubuyu
Sandi And The Sunsetz – Kingdoms Without  Corners
Pino Daniele – Keep On Movin'
Merit Hemmingsong – Gammaltåschans Hjärtesuck
Pugh Rogerfeldt – Aindto
Freddie McGregor – Irie Christmas