We have recorded almost every show for the last x-years so if you can find it here, send us an email and we will dig it up for you.
Whenever you want


LIVE!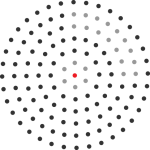 Live on Mixlr




Some mixes we like and we made
Ajvar Sound 30 min x2 mix. From Bhangra to Moombahton.
Ajvar Sound System live 2010 @ Ginko Pt.1
Ajvar Sound System live 2010 @ Ginko Pt.2
Ajvar Sound System live 2010 @ Ginko Pt.3
Ajvar Sound System live 2010 @ Ginko Pt.4
Ajvar Sound System live 2010 @ Tranan Pt.1
Ajvar Sound System live 2010 @ Tranan Pt.2
Dr.Crackle's African Potpourri