Episode 54: The sound of Sarajevo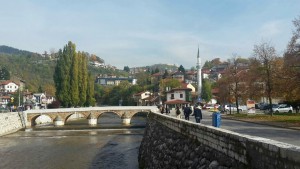 When Ajvar is going to its first ever study trip the choice of destination was as simple as flipping a coin. So we ended up in Sarajevo – the city of breath taking backdrops, lots of Ćevapčići and figs, and a ruined Olympic bobsleigh track. And of course, music. Although we didn't actually go for it in terms of record hunting, club hopping or brass playing, we simply embraced the feeling and atmosphere, went back to Stockholm and recorded this show.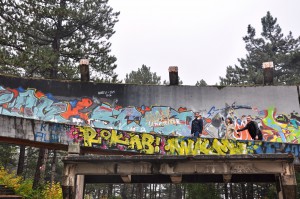 Featuring the very best of Yugo disko, classic and rock  from the golden age of the 70:s and 80:s. Llike one hit wonder Rok Hotel and the Rolling Stones of Balkan Bijelo Dugme to modern rap from Frenkie & Billain. Ending with a unforgetable cover of the song Aquarius, from the tribal love-rock musical Hair, by Plavi Orkestar.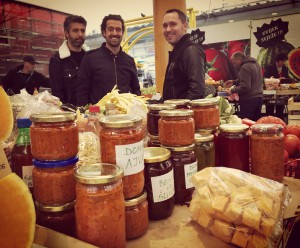 Where our next trip will take us we don't know. If you want to flip a coin, please sent us an email info@ajvar.se.
Bozo Vreco – Znas Li Da Se Svakog Dana Molim
Damir Imamovics & Sevdah Takht – Lijepa Zejno
Divanhana – Da Sam Ptica
Adi Lukovac – Il Je Vedro Il' Oblanco
Grupa Jutro – Kad Bih Bio Bijelo Dugme
Pauk – Generacijo
Teska Industrija – Ala Imam Ruznu Curu
Bijelo Dugme – Ne Gledaj Me Tako I Ne Ljubi Me Više
Teska Industrija – Probajte Divni Mladici
Rok Hotel – Disko
Kultur Shock & Edo Maajka – Sloboda
Frenkie & Billain ft. Edo Maajka – Gdje Je Ta Bina
Plavi Orkestar – Daj Nam Sunca
Listen to all broadcasting at Radio Skanstull Mixcolud
#radioskanstull #crazyfunkymultikultibeats
@ajvarradio
[podcast]https://www.ajvar.se/program/Ajvar_20161106.mp3[/podcast]