School's out. And so are we. Ajvar's switching into vacation mode ready to chill and do more or less crazy stuff from now until September. But do not hesitate or get freaked out. We've prepared a summer essential mix for you with some of our goodies played at our gig at Trädgården on May 23th. Perfect for the road trip, beach parties and lazy summer city concrete nights. Let's do it like Joe Quijano & His Conjunto Cachana – in shingaling style.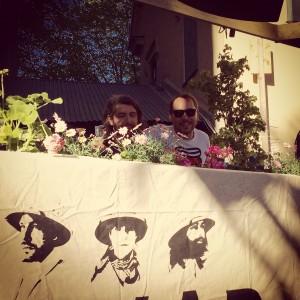 Ajvar fun summer city 2015 shingaling mix
And don't forget that you can listen to us over and over again at Soundcloud or our mixes to the right. Follow us at Instagram @ajvarradio for the latest and spontaneous escapades.
Listen to all broadcasting at Radio Skanstull
#radioskanstull
@ajvarradio