In the Balkans back in the days people use to make lots and lots of Ajvar in the autumn to take care of all the yummie vegetables. Well, autumn is certainly here and in true Ajvar-spirit, we have preaped the best harvest party of Japaneese playdisco, Bollywood classics, Eastern folk, African blues, European brass, Carribean grooves, American folk and cool cúmbia.
Mixed up in the craziest most delicious mess.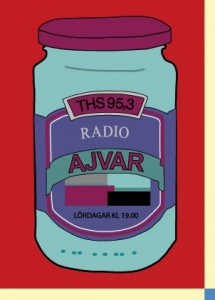 So forget bout your autumn depression, put on your dancing shoes and come down to us in Morfar Ginko's basement on Saturday 20 October.
Ajvar's autumn harvest bash
Saturday, October 20
21-01
Morfar Ginko
Swedenborgsgatan13, Subway: Mariatorget