When Boogie Gustav gets bored he usually wants to come and visit Ajvar. And the abstinent usually kicks in after a trip to a country far far away.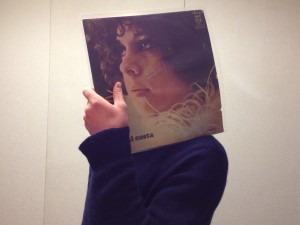 Boogie Gustav is back.
This time however it was the lack of trips and a record clear-out that brought him back to the studio. With forgotten classics from Tim Maia, Jorge Ben and Gal Costa but also newer smooth tunes from The Echocentrics, and some sweet 80's from Sandra Sá and Sergihnho Meriti. And the funky Zeca Do Trombone & Roberto Sax. Fans of 70's U.S. Soul & Funk, with a samba-twist, are right at home.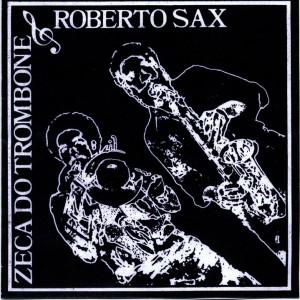 In true Ajvar-style we decided to dedicate the other part to something completely different – our favorite pics from the Soul Jazz Records. The British label that started in the 90's and has been releasing compilation albums of world wild black music. That includes the group Tamba Trio's Tempo, a fantastic album with a blend of bossa nova-jazz and an crazy experimentalism. And Elis Regina's Samba, Eu Canto Assim! A classic Brazil-star with a voice to die for. Belize is represented by a bunch of black Carib singers, drummers and musicians on the Garifuna: Ancestral Travellers Of The Caribbean. Making punta rock ftw. And there's also People of Palenque – Afro Colombia release. The region of Palenque on the Colombian Caribbean coast has its own unique music-style, very influenced by its African heritage.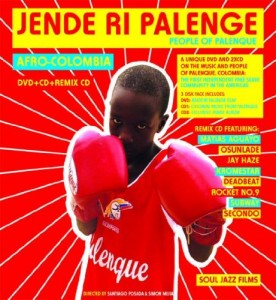 These tunes are heavy on percussion, very rhythmic with smooth vocals like those on the 70's Fania All-stars records. But our favorite part of this release is the house, reggaeton, dubstep and electro remixes. The producers selected a number of like-minded electronic, house and dubstep artists to produce the mindblowing second disc that includes Osunlade, Mattias Aguayo and Kromestar. Bam!
Playlist
Dani Cudra –  Gira la Cabeza
Aurelio Martinez – Laru Beya
Tampa Trio – Garota De Ipanema
Elis Regina – Sou Sem Paz
Cossa Nostra – Suite Latino (yo quiero contigo)
Tim Maia – Padre Cícero
Gal Costa – Divino, Maria Vilhoso
Wando – Nega De Obaluaẽ
The Echocentrics – Crescent Sun
Tim Maia – Geisa
Juca Chaves – Jeova Jeova
Zeca Do Trombone & Roberto Sax – Santa Inqisicão
Djavan – Serrado
Glória A Deus No Céu – Amanhã É Outro Dia
Jorge Ben – Oba Lá Vem Ela
Tim Maia – I Don't Know What To Do With Myself
Sandra Sá – Guarde Minha Voz
Sergihnho Meriti – Tipo Help
The Echocentrics ft. Tita Lima – O Elefante
Zeca Do Trombone & Roberto Sax – Tá Legal
Sergihnho Meriti – Neguuinho Poeta
Jhalib – Mysteries Of The East'
Los Pirañas – Lambada De Oceanía, África y América (eran un mismo continente)
Morykante – La Guineenne
Baby Chan – The Return
Ya Toshiba IS DJ Zuzu & Mesak – Mad barber (Baba Zula Remix)
Alejandro Paz – Callejero
Alejandro Durán – Cumbia Costeña
Gilla and the Wageira Le Drummers – Dan Me Tiabin
Les Super Borgou De Parakou – Gandigui
C.K Mann – Do Me Ma Mondo Wo Bi
Esin Engin Ve Orkestrasi – Mor Koyun
Curramberos De Gambero – La Preñá (Osunlade's Yoruba Soul)