Episode 51: The Habibi Funk stories
Could it be that the best album of the year has already been released? The people at Habibi Funk Record has dropped a brilliantly curated reissue – an exclusive guide into the music of Algerian composer Ahmed Malek, whose catalog of groovy, funky and melancholic movie scores from the 1970s, have earned him the title of Algeria's answer to Ennio Morricone. This album not only contains remastered versions of songs from Musique Original De Films, but also previously unreleased tracks, unseen video footage, and rare photos. Stories as good as the amazing music.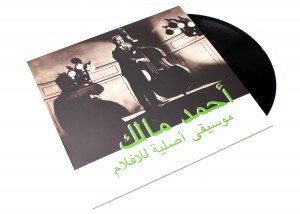 We also did some Belgian waffles edits, wonderful and rare Blackmans Fever and 80:s West African groove from The International Soleil Band Soundway Record edit that would and should slay discerning dancefloors this summer.
Ahmed Malek – Un Toit Et Un Famille
Ahmed Malek – La Ville
Ahmed Malek – La Silence Des Cendres
AkizzBeatzz – I'm An African (Timboletti Remix)

Club Des Belugas – Iko Iko (Papa Cubana Remix)
Fatnotronic – Margarida
I Robots – Come To Harm (Djembe Monks Zimbabwe Session)
Waffles – Spanish Fly
Alula – Blackmans Fever
Ajvar Soundsystem – Ah Ah Ah
Atalaku 8 – Africa
International Soleil Band – Ta Lassa
Neville Watson – One Four Green
King Ghazi – Shamaleh (

Gilb'R Main Mix)

Mmirzino Jato – Najsladi Rode
Listen to all broadcasting at Radio Skanstull Mixedcolud
#radioskanstull
@ajvarradio