Episode 55: Over and out 2016
If you're into that jingle bells and Santa stuff. we're sorry to disappoint you. Christmas shows just isn't our thing. And since 2016 kind of sucked we're all about gathering crazy, funky, multikulti beats with grove and love prepping for a 2017 that only can go higher.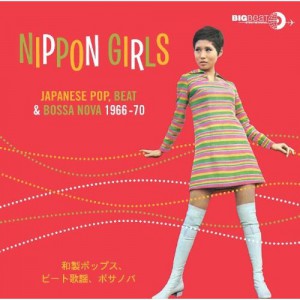 We do it with Japanese 60:s pop beats from Jun Mayuzumi, the first ever electronic space music themed record from former Yugoslavia between 1981 and 2015 Yugoslavian Space Program, Cairo force of nature Islam Chipsy and Finland's very own Dracula Frederik. Our biggest hope for next year we put in the hands of Ahmed Gallab's project Sinkane. The band has announced Life & Livin' It, a new record to be released in February. The video for lead single U'Huh celebrates positivity in a world filled with countless not very nice things.
But all states of mind have their exceptions. And Ajvar has one (1) Christmas tradition ftw. namely Freddie McGregor. The one and ultimate Christmas tune worth repeating. So, from all of us  to all of you a very Irie Christmas.
Luiz Ggonzaga Jr – Galope (Salvador Araguaya Edit)
Salvador Y El Peche – Orvalho
Acid Arab – Stil
Mansa'91 – Chuku (Stas Remix)
Oskarova Fobija – IzmedU Dve Kapi Znoja
Miha Kralj – Robot
Francis Bebey – Savanah Georgia
Raja Zahr – A Drummer And A Dancer
Islam Chipsy – Moled El Gomhoreya (Yehia El Tonsy Remix)
Sinkane – U'huh
Amanaz – Khala My Friend
Jun Mayuzumi – Black Room
The Son Of P.M – Graw Taloong
High Wolf – Maithuna
Algote Oho & His Sounds Of Joy – Mam Yinnie Wa
Frederik – Olen Dracula
Freddie McGregor – Irie Christmas
Listen to all broadcasting at Radio Skanstull Mixcolud
#radioskanstull #crazyfunkymultikultibeats
@ajvarradio
[podcast]https://www.ajvar.se/program/Ajvar201601218.mp3[/podcast]