Episode 44: And the 2016 groove is on
Voilaaa! Here goes Ajvar 2016 premiere kick off. We're back from exotic trips to Sri Lanka, Cuba and Gävle but all into African vibes from for example Cameroonian makossa all star Sam Fan Thomas, Nigerian funk father William Onyeabor and Algerian singer songwriter Baaziz.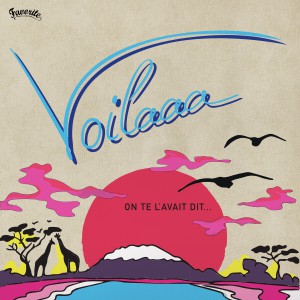 But album of the week is with no doubt the new release from Voilaaa – On te l'avait dit. French producer Bruno "Patchworks" Hovart goes all in 70:s and 80:s disco funk African and Caribbean style. Patchworks decided to work with local singers like Sir Jean and Pat Kalla. And since we adore his label mates we selected the tune Vampieres featuring Hawa and Fouley Badiaga. The groove is on and so are we.
Ajvar at Radio Skanstull episode 44 by Radio Skanstull on Mixcloud
Bhundu Boys – Foolish Harp
Maki Asakawa – Chicchana Toki Kara
Baaziz – The Best
Carrot Green – Ponto Gira
Sam Fan Thomas – Djema
Rabo De Saia – Ripa Na Xulipa
Junip – Oba, La Vem Ela
The Sumo Brothers – I Love Music (Umoja Edit)
Orchestre Baobab – Thiely
Voilaaa – Vampires
Djamel Laroussi – Mazal
Esnard Boisdur – Soufwans
Karl Hector – Kingdom Of D'mt
William Onyeabor – Good Name
Simon Jurad – Mi fè
@ajvarradio