Episode 50: The welcome summertime soundtrack
Summer is here straight out of winter. So we're switching straight into that hot and vibrant soundtrack that makes you want to dance outside all night long, no matter where in the world you are. Taking a trip to Mexico and Columbia in search of cumbia treasures with Boogie Down Edits, getting into steel band covers with Bacao Rythm & Steel Band and philosophize about why no one hasn't done a cover, an edit or a jingle of mighty Gregory Isaacs Report To Me (ok, so we'll do that).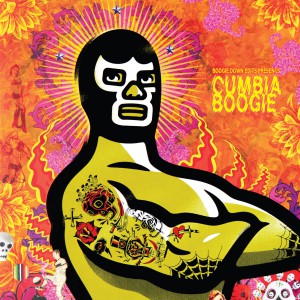 And no summer soundtrack without the nexus of the Tropical music monsoon – Thor Partridge, aka. Thornato. Featuring KarenBe is global bass music at its peak.
Songhai – Ne Ne Koitaa
Quantic presenta Flowering Inferno ft. U-Roy & Alice Russell – Tru Thoughts
Mad Professor – Buccaneers' Cove
Kiko Bun ft. Dre Island – Alipanga
Ruf Dug – Rasta Beach
Gregory Isaacs – Report To Me
Bacao Rythm & Steel Band – Suave
Bacao Rythm & Steel Band – Beetham Highway
Bacao Rythm & Steel Band – Was Dog A Doughnut
Bacao Rythm & Steel Band – Police In Helicopters
Boogie Down Edits – Chambuk
Thornato feat. KarenBe – Koz Kazah
Gilles Peterson – Yambu (Diasuke Tanabe & Yosi Horikawa Remix)
Teba – F C K
Fadaei – Mostaghel
Raze De Soare – Fereastra USA
Piruso Y Su Boina – Descarga
@ajvarradio