…that Ajvar's back on the air. And yes, the rumors are ever so true. This Sunday we're premiering this season's first show – it's a new day (obviously Sunday), increased time 16.00-18.00 and more packed with the very best from all over the place mashed and mixed up.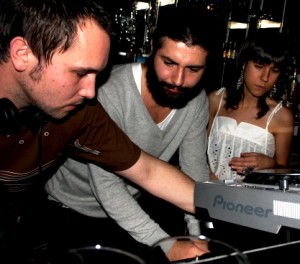 The frequency is still 95,3 but the new platform is called Stockholm College Radio
So from now on it's bigger, better, taller, lager, faster and stronger. And we'll event try  to be a bit thematic. For the premiere November 4th we've prepared the best moombathon and shangaan disco there is.
Like this teaser:
But this improved Ajvar is not avaliable everey week thougt. This is the Ajvar- show-dates from now till June 2013:
November 4
December 2
December 30
January 27
February 24
March 24
April 28
May 26
June 23
Are you ready? We're so let's go.